Frequently Asked Questions
What is bluebot?

+
Consider it your new water assistant.

The bluebot is a clamp-on ultrasonic flow meter designed to monitor and track your water consumption and detect water leaks in real time from our iOS application.
Is my property compatible with bluebot?

+
Yes!

Perhaps the most unique feature of bluebot is that each unit has the flexibility to accurately measure water flow on any Copper (Type M and L), PVC, Galvanized and PEX pipe size: 0.75", 1.0, 1.25", 1.75", 2.0".

Note: Larger size PVC up to 4" available, Consult Factory Request Quote

Since bluebot is compatible with the majority of residential pipe types and sizes, you simply need to make sure you have access to your main water line on your property. To successfully install bluebot, you will need a clean section of pipe with at least 4.0" of accessible straight pipe, longer is better. The pipe section must not have any obstructions like fittings, paint, or dirt. To learn more about picking a good pipe section to install bluebot, recommend this article.

If you would like to speak to a member of the bluebot team, simply navigate to Settings > Support from within the app and choose your preferred method of communication. Don't have the app yet? e-mail us directly: support@bluebot.com
How do I install it?

+
Simply clamp bluebot to the outside of your main water line.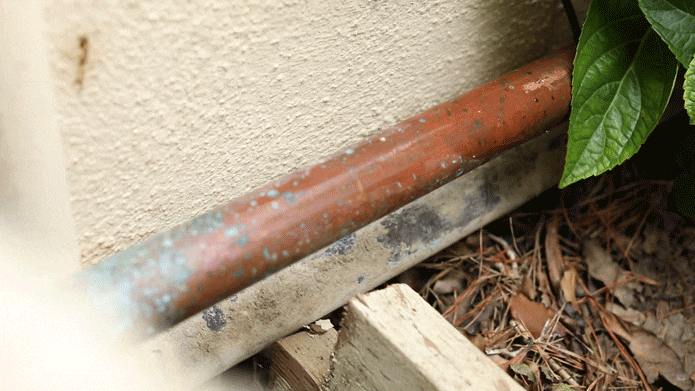 Are there hidden fees?

+
Unlike other home flow meters on the market, you can install bluebot yourself without costly plumbing expense. The unit comes with a 10-foot power cord, but sometimes customers need to run an extension cord so power can reach bluebot.

Android + Web Apps

+
We are currently working on the Android and a Web Portal of the bluebot water app. Our estimated launch dates for both of these additions is late 2021. If you would like to be notified when these exciting new additions are released,

please contact us here.

.